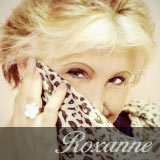 Prostate milking is the ultimate sexual experience for a man and the beautiful Paramour ladies are here to ensure your deep satisfaction. Sexy Miranda and raunchy Roxanne are Melbourne's best and most experienced at prostate massage. You haven't lived until you've tried Miranda's massage!
Experience an orgasm you could only dream about. The prostate is the male 'g' spot and can lead to pleasure that is beyond anything you could imagine.
Indulge yourself in the crowning glory of the male sexual experience. Our prostate massage experts are gentle and knowledgeable. Take the full ride from arousal to stimulation and then single and multiple orgasms to ensure your private prostate heaven!
Call Paramour now on 9654 6011 and request Roxanne or Miranda, Melbourne's best and most experienced prostate milking specialists.