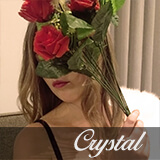 Double Up for the Melbourne Cup, order up escorts for Melbourne's Grand Prix or pick your doubles partner for the Australian Tennis Open! Are you coming to town to enjoy one of Melbourne's famous sporting events? Our ladies are better in pairs and know each other very well, so be sure to ask them to bring one of their hot, sexy friends to electrify your liaison.
If you're seeking double the fun in Melbourne offered by high class escort ladies, then Paramour of Collins Street can fufill your wishes for bi twin escorts who will offer you an amazing experience.
Paramour Melbourne Escorts has a stellar reputation around Australia. Call us now on (03) 9654 6011 and discuss your ladies requirements with our friendly and experienced receptionists. We're waiting to take your call now.