Paramour, the premier escort agency in Melbourne has daily deals on high class escorts. See our special Melbourne escort daily deal promotions. Call us now on (03) 9654 6011 and discuss our daily promotions with our our attentive receptionists.
Mistress Monday: Melbourne Escort Special
How about a Mistress for your Monday? A good reason to have a mistress especially on a Monday, is that it's a fantastic way to take your mind off the stresses of life, relaxing in the captivating company of a beautiful women with no strings attached - the relationship works for the both of you. No better day to have a Melbourne Escort on a Monday - you were hanging for a break on the weekend..but it didn't quite meet your expectations...you were hoping to have a break from work but you spent all weekend slaving away on "house duties" or pretending you were "busy" in the shed. Well now it's your lucky break. No better way to kick start your week then a hot saucy discreet date with a sexy mistress on a Monday like the stunning brunette Audrey or sensual massage from Iris . Both ladies will please you and be attentive to your every need.
Tight Tuesday: Melbourne Escort Special
Still have a majority of the week to get through? Why not have a Melbourne Exclusive escort accompany you to help you get through the stresses of the rest of the week. Have a taste this Tuesday of the beautiful Russian beauty such as our exotic Escort Anastasia who specialises in GFE that will fulfill any fantasy all your Ex Girlfriend's didn't.. What a fabulous way to spend your Tuesday!
Wet Wednesday: Melbourne Escort Special
Need a nice breather halfway through the week? Check out the Garden State Hotel if your up for it, a saucy date venue with one of our Independent escorts with exquisite food and beverage and aesthetically pleasing. Need some motivation to get you through to the weekend? Allow our exclusive escorts to water your thirst this Wednesday with their sexy company and have all your needs and fantasy's met this Humpday - what BETTER way to get you through the rest of the week than indulge in the company of a stunning Melbourne escort, or perhaps try a threesome for the first time, the more the merrier! Get wet this Wednesday and let the gorgeous Lana allure you.. or perhaps you were after a skinny blonde escort.
Stunning Women Thursday: Melbourne Escort Special
Thirsty for the weekend? Well tonight all businesses stay open late, but not us - we're open 24/7 and we have just the perfect escort to accompany you this fine Thursday evening! Allow Abbey, a skinny hot escort to tease and please. She will put you in the right frame of mind just before the weekend. Allow our exclusive Melbourne escorts to fulfil your thirsty fantasy's this Thursday evening. Or perhaps a Turkish escort with her olive complexion that is eager - and will entertain you in all sorts of ways this late night Thursday!
Frisky Friday: Melbourne Escort Special
You can finally relax, you can almost taste the weekend. What a way to wrap up your hard long working week then spending your time by allowing a beautiful Melbourne Escort to accompany you. Your week won't be the only thing that is long and hard after being accompanied by a Beauty from Paramour, Melbourne's most exclusive escort agency. Your happy hour can end with a happy end too - perhaps a MILF escort such as Tanya is what your Friday Fantasy consists of.How about dinner with a spacious bar area attached in the bustling centre of Melbourne? The Fathers Office is a combination of both. Dine here casually with one of our beautiful escorts and enjoy a cocktail afterwards. Another ultimate cocktail bar to take a beautiful escort for the best Gin and tonic she's ever tasted would be the Gin Palace for a plethora of cocktails to choose from.
Saucy Saturday: Melbourne Escort Special
Feel like taking a gamble? There's always plenty to do at the Crown Casino, take one of our escorts to the gaming room and show off or teach her how to play, our girls love a man who has skills and tricks.. In return, she can show you a few back. No better way than to begin a date with atmosphere with a bit of fun. The bonus is the Casino can accommodate you and provide a lush room so you can go straight up to your room after fun gaming and cocktails by the bar.Give yourself the relief you deserve this weekend! What no other way to unwind and get your weekend turned on then to spend it with one of Melbourne's Exclusive Escorts. Feeling adventurous this weekend? Let your hair down and fulfil a fantasy, try a threesome for the first time with one of our young fresh faced escorts who are ready and eager to please you! An unforgettable weekend spent unregrettably with a drop dead gorgeous lady who will do nothing less than ensure you're well looked after.
SundaySession: Melbourne Escort Special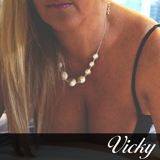 Ever heard of the term Sunday session? Well what about a Sunday session that literally turns you on. We have the most exclusive escorts of Melbourne ready and available to be at your door any time of the day - now that's special service for you.. And it's nothing short of special. Allow Sophia, a hot Italian elegant Escort to tease please and play with you and create a special experience for your weekend. Or perhaps a happy ending for your week is what you're looking for and you could spend it with Kylie, a fresh baby faced stunner with a body to drool over. This exclusive escort may be young but she certainly knows what she is doing and she is good at it! Don't waste your time at brothels, have an escort in the comfort of your own home. Feeling like a bustling vibe on a Sunday how about checking out the Queen Victoria markets and grabbing a genuine German bratwurst sausage for brekky and coffee to kick start your day casually with on of our escorts? Then end up on the Riverside at the chic but casual Arbory Bar and eatery on Flinders railway station. Feel like something more intimate? Visit Jane Doe cocktail lounge in Chapel street, a fantastic little cocktail lounge cosy and cute for a date.